Skip Main Content
Quality Eyewear Options for All Faces!
We offer a wide variety of eyewear for all your optical needs.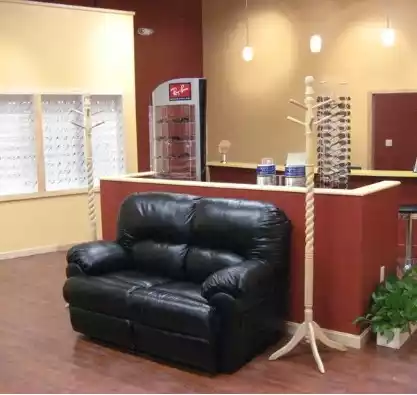 Prescription Eyeglasses and Sunglasses at Reasonable Prices
Affordable Glasses & Sunglasses - Portland, ME
VIP Eyes is a locally owned and operated optical shop located in Portland, ME. Established in 1989, VIP Eyes specializes in providing prescription eyewear from designer names at reasonable prices.
The staff at VIP Eyes is dedicated to helping you choose the proper eyewear. Whether it be single vision or progressives, reading eyewear or sunglasses, we can provide for all your eyewear needs and do it with the level of professionalism and service that you deserve.
Each of our customers is unique, and so are the lenses and frames that we carry. Our highly-trained staff are here to guide you through a variety of choices to find the best prescription glasses for you and your lifestyle. Whether you need eyeglasses, sunglasses or custom lenses, visit us to browse our affordable options today.
Give us a call, or walk in anytime Monday-Friday 8:00 am - 5:00 pm!
Contact Us
Office Location
Office Location
Address:
Hours:
Get In Touch with Us:
Here's What Our Patients Have to Say
Todd and his colleagues are amazing. I suddenly developed some eye issues and the prescription I was given didn't work. Todd insisted on re-doing the lenses FIVE times until I could see properly out of the lenses. (And these were lenses that I was putting in an old pair of glasses!) I couldn'...

Emily.

Posted On

October 8, 2023

Google

A "5" rating does not do this business justice! Absolutely fabulous customer service from beginning to end. The personnel are outstanding and they go out of their way to provide top notch service. Thank you all for your incredible assistance. I will not go anywhere else for my eye glass needs!!

John.

Posted On

October 5, 2023

Google

Great experience from the time I walked in. Jason was very helpful with assisting me in picking out my frames and getting them ordered. Karen was extremely professional when I picked up my glasses. Recommend VIP. PS: Loving my new glasses so far.

Bonnie.

Posted On

October 4, 2023

Google

I visited VIP Eyes a few days ago to pick out some new eye glasses. I was greeted by Adam, who was so friendly, kind, knowledgeable, patient, and so...

Kimi.

Posted On

August 25, 2022

Yelp

Patty is fantastic! She also adjusted two old pair with precision and care! Great service; entire staff is friendly and welcoming. Thank You!

DeeDee.

Posted On

August 11, 2022

Google

My husband and I were in town for a vacation. He broke his glasses and didn't have a backup pair. I didn't catch the gentleman's name who fixed them but we're so grateful! Truly saved the day!

Rachael.

Posted On

June 27, 2022

Google

Awesome place .. they take really good care of you .

Willy.

Posted On

June 6, 2022

Google

They are very helpful and polite people. any time I went there they answer any questions I had and even fixed my glasses for free when I mistakenly sat on them

Ernest.

Posted On

May 19, 2022

Google

I LOVE my glasses so much!! Service is the absolute BEST!! I was trying on many different frames when a friend saw the perfect ones for me!! They're a NEON yellow/greenish color!! EVERY Place I go, I get so many compliments on them!! That was over a year ago, and I STILL get stopped often. LO...

Donna.

Posted On

March 3, 2022

Google

Super friendly helpful staff and great prices, highly recommended. My only complaint is they are only open on weekdays and close at 5pm.

motahareh.

Posted On

February 12, 2022

Google